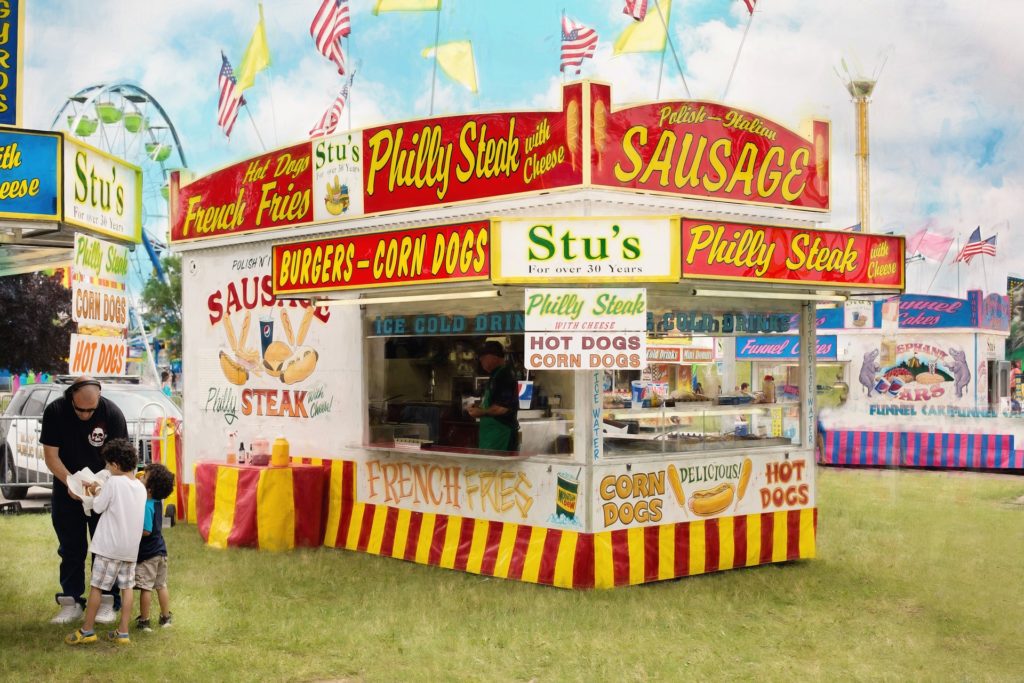 Summer is known as a time of enjoyment and relaxation. What is more enjoyable and relaxing than tasting delicious food? If you are looking for fun activities this summer, try out a food festival. If you are a die hard foodie than keep it up! Your food sampling does not need to slow down in the summer months. These seven food festivals should be on your "To Do" list. Food tasting sure is hard work, but somebody has to do it! D. Scott Carruthers and other food experts say that the best way to enjoy a food festival is to arrive hungrily and enjoy the sensations! Take their word for it and try out these seven venues when you have an appetite and some time to relax and enjoy!
Olathe Corn Festival, CO
Have you ever tasted corn that is at its peak, picked straight from the fields and grilled to perfection? Olathe, Colorado, is known for its stellar corn on the cob. The kernels are sweet and juicy, and once you try it you'll never want to eat frozen or canned corn again.
California Wine Festival
This outdoor wine fest is held in Santa Barbara, right on the coast. From July 13th to 15th vendors and foodies alike gather to share wine and culinary escapades. The food is fantastic, and the wine is even better!
Lobster Festival In Maine
What would a visit to Maine be without lobster? And why not have a whole festival of lobster love? At the Rockland, Maine, five-day festival you can taste some of the worlds best shellfish. It is so fresh and flavorful that you might not even want to add butter (but we bet you will). D. Scott Carruthers recommends that you arrive early before anything runs out! The event goes from August 2nd until the 6th.
Pueblo Peppers
The Pueblo Chile and Frijoles Festival is a treat if you love Southwestern culture and culinary treats! The green chile is out of this world. This event is held in Pueblo, Colorado, from September 22nd to 24th, and will make the perfect end to your summer touring.
Georgia Peach
This festival happens early in the summer, from June 3rd to 11th. Georgia is known for their juicy plump peaches, and this festival will not disappoint! In addition to the many peachy dishes, you can enjoy fireworks and concerts! This event is held in Fort Valley, Georgia.
Taste Of Chicago
This is a world famous festival that celebrates the excellent chefs of the windy city. The festival occurs at the end of June and is not one to miss. Expect large crowds, a fun atmosphere, and intricate dishes!
Vermont Cheesemakers Festival
Surround yourself by dairy farms in quaint Shelburne, Vermont, on July 24th. This festival is known for serving the finest cheeses from forty local creameries. Pair your cheese with farm to table smoked meats and home baked bread. Top it all off with a glass of flavorful apple cider!